Many people seem to believe that vulnerability is a weakness, especially when it comes to dating and relationships. This couldn't be further from the truth. Unless you are willing to open up and show your vulnerable side to a potential partner, you can't expect to build a meaningful and lasting relationship with them.
Dating with trust issues that cause you to put up walls is hard. Without vulnerability and trust, a relationship is unlikely to move past the initial stages without substantial effort from both parties. And if it does, it's possible that the lack of intimacy would lead to more serious relationship issues such as infidelity and betrayal.
Unless you want to perpetuate the vicious cycle of trust issues and failed relationships, you should learn how to be vulnerable in the dating phase. Read on!
How Can I Be Vulnerable When Dating?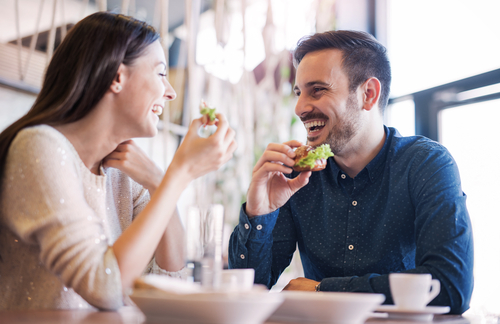 If you have built walls so high that nobody can see the real you anymore, it's only natural that you'd experience some trouble while dating. Know this – eventually, what you are too ashamed to reveal- will come out into the open over time if the relationship begins to progress. 
It is not good to disclose everything on the first two dates however, not revealing certain aspects or not telling the truth because of shame can result in being dumped – causing more pain. Fortunately, you can learn how to be more vulnerable if you are willing to put in the effort. Here are some steps you can take: 
Trust Your Instincts 
While it may seem counterintuitive, relying on your gut when navigating the dating world can actually save you from unnecessary pain. If your instincts tell you that you shouldn't trust a person as soon as you meet them, take it seriously. Being vulnerable isn't the same as being naive. 
Don't Fake It
Don't put up a fake front and present yourself as someone you're not. Your potential partner should fall for you as you are, not for the ideal that you created just to impress them. Sure, dressing up putting makeup on for a partner is perfectly normal, but changing yourself completely just to attract a partner is never a good idea.
Practice Honesty 
Honesty is a must if you want to build healthy relationships. Try to be straightforward about your needs and speak your mind if you feel mistreated in a relationship. Learning how to create healthier boundaries and express yourself without shame is key if you wish to find success while dating. 
Don't Play Games 
Games are just another strategy we employ to avoid pain and disappointment. By never showing just how much we are interested in another person, we are only making things more difficult for both parties. Instead, try to be authentic and make your intentions known right from the start. 
Take One Step At A Time 
Some people find dating much easier than others. If you belong to the first group, know that you can't learn to be vulnerable overnight. Be patient and don't be too hard on yourself if you don't manage to open up straight away. Try to remember that all significant and lasting transformations take time.   
How Do You Let Your Guard Down When Dating?
If you're still healing from past hurts, learning how to be vulnerable and trust again is bound to take time. While letting your guard down won't be easy if your wounds are deep, remember that you deserve to have a healthy and happy relationship and that the past doesn't have to repeat itself.
Ways To Let Your Guard Down
Letting your guard down will be easier if you follow some of these steps:
Communicate your needs openly. Letting a potential partner know what you are looking for in a relationship will prevent unnecessary disappointment. Being honest about what you want is the only way to get it. 
Talk about your values and passions. Don't be afraid to share your interests and passions with your date. They will be more likely to fall for you and appreciate you for who you are if they can see the passionate and quirky side of you. 
Try revealing your fears. Similarly, you should strive to show the darker, more vulnerable parts of yourself if you want potential partners to get to know you properly. If a potential partner doesn't appreciate this, they may not be the right person for you. 
Be a good listener. Just as they should be willing to listen to you, you should make an effort to be attentive to what your date has to say about themselves. If you do so, they will feel more comfortable around you and it will be easier for you to trust them. 
Love yourself first. You can't expect to build a healthy relationship if you don't value yourself. Practice self care and work on healing your past wounds before you commit to anybody else.  
Accept and validate your emotions. There's no shame in feeling weak, jealous, or insecure. Healing is not an easy task, so make sure that you're not too hard on yourself and accept the fact that getting better will take time. 
Learn to let the past go. Letting go of past trauma is a must if you want to create meaningful connections. Do what you can to make peace with the past and try to find ways to learn from your previous mistakes or misfortunes. 
Is Dating Harder In Your 30s?
Dating in your thirties brings its own set of advantages and disadvantages. Here's why dating in your thirties can be both a blessing and a curse:
You Know Exactly Who You Are
When you're in your thirties, you are much more certain about who you are and what you're looking for in your relationships. On one hand, this can make finding an ideal partner easier since you have a better chance of recognizing compatibility and potential in another person. On the other hand, however, you will be much less willing to change and compromise if things don't go your way.
You Are More Serious About Dating
If you have your career and social life figured out, it's hard to find the time to play games. When dating someone in your thirties, you want to be certain that the relationship is not wasting your time. This makes you more likely to let unpromising relationships go much faster than you would in your twenties.
You Have To Deal With Lots of Pressure
If you are a woman in your thirties, you've probably heard the phrase "biological clock" at least once from your friends and family. If you are a man, people have surely reminded you that all desirable ladies are already married. Such comments can be extremely frustrating and learning how to ignore them is not exactly easy.
Learn How To Let Go Of Fear At Our Dating Problems Workshop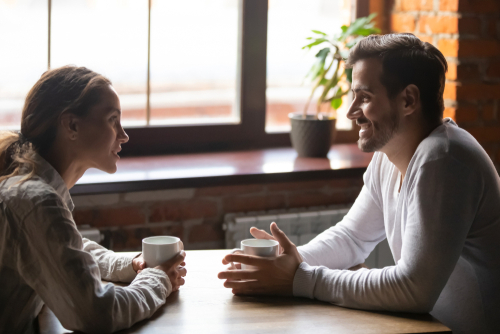 At PIVOT, we believe that every individual deserves meaningful and healthy relationships. Our knowledgeable PIVOT coaches can provide guidance every step of the way, from navigating the infatuation phase of dating to creating a deep connection with a partner.
We offer carefully devised relationship solutions for individuals and couples, as well as a range of intensive dating workshops in your home or at the Glass House, our residential facility where you can learn to facilitate lasting change. Give us a call!