Sometimes, the best thing you can do in a relationship is to break up. Breakup is a harsh term for some, however, it is the universal term people use to describe ending a relationship.  Still, splitting up with someone doesn't have to be forever. Many couples figure out that they still want to be together and work on improving their relationship after the break.
Saving a relationship after a breakup is no easy task, especially if you and your partner are trying to resolve issues such as emotional withholding and silent treatment. Luckily, most relationships can be changed for the better with a bit of time and effort, as well as through effective couples relationship coaching. Additionally, you may find the support you need to fix the relationship in an intensive problems and solutions retreat.
Read on to learn how you can save your relationship after splitting up and rebuild trust with your partner.
Can A Relationship Work After A Break?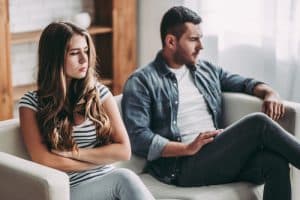 If you're thinking about getting back together after a break in your relationship, you may be wondering if it's even possible to make it work after everything that's happened.
Naturally, reconciliation after a breakup isn't always possible. Sometimes, staying in the relationship simply isn't healthy – you may be dealing with codependency or have trouble with people-pleasing tendencies that put you in an unfavorable position in the relationship.
Nevertheless, many relationships can be saved if both parties work together to fix their issues in a healthy way. For instance, issues such as a lack of intimacy or poor communication between partners can be resolved with the right approach and a lot of patience.
How Long After A Breakup Should You Wait To Get Back Together?
Overcoming relationship challenges can be a difficult and lengthy process. While there are no rules when it comes to the right time to reconcile with your ex partner, you shouldn't rush yourself if you feel like the problem hasn't been resolved. Before you try and make things work once again, make sure that you know exactly what you want from the relationship and that your partner is on the same page.
How Do You Rebuild A Relationship After A Breakup?
Getting back together after a break can be tough, but it's certainly not impossible. Here's what you can do to try and make the relationship work.
1. Make Sure Both Parties Are On The Same Page
Reconciliation won't be possible unless both you and your partner are willing to put in substantial time and effort into rekindling the relationship. If one of you is less enthusiastic than the other, it's likely that you'll encounter the same problems all over again. Both individuals need to be willing to invest the necessary time and effort to rebuild the relationship.
2. Communication Is Key
If you want your relationship to be healthy and successful, you will have to be ready to talk to your partner honestly and without judgment. Good communication is a prerequisite for a happy relationship, so make sure to speak with and listen to your partner on a regular basis. This can be challenging with a history of one or both of you not feeling comfortable using your voice when you are hurt or angry.  Silence can be deadly to relationships.
3. Figure Out Why The Breakup Happened.
Once you and your partner are on the same page and able to communicate openly, try to work together to determine the main reasons why your relationship didn't work the first time. Just be aware that this isn't about anger and blame but about gaining a deeper understanding of your issues.
4. Take It Slow And Be Patient
Your relationship can't be rebuilt overnight. While you may be tempted to ignore the underlying problems in your relationship if you feel like you and your partner are doing better, sometimes it's better to start things over, step by step, and get to know your partner once again.
5. Experiment And Embrace Change
It's often necessary to make a few changes after a breakup in order to reinvent the relationship. Don't be afraid to shake things up and share new experiences with your partner. By having fun and enjoying some quality time together, you'll see what made your relationship special to begin with.
Can Trust Be Rebuilt?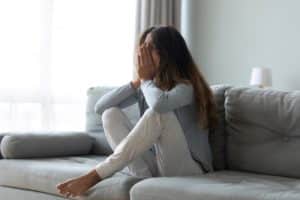 Building trust in a relationship is hard enough as it is. Rebuilding it after a breakup can be even tougher, especially if the reason for splitting up was infidelity. Still, it can be done if both you and your partner are ready to commit to making the relationship better but overcoming trust issues will definitely take some time. The WHY behind the infidelity needs to be revealed and understood by both individuals.
How Long Does The Pain Of Betrayal Last?
There's no one-size-fits-all answer to this question since people deal with emotional betrayal in different ways. You may be able to forgive your partner in a couple of months or you might need significantly longer than that to learn how to let your guard down once again.
How Do You Heal From The Pain Of Betrayal?
Either way, overcoming emotional betrayal will surely require a lot of patience and determination from both parties in the relationship. In order to learn to trust your partner again, you may need to:
Control your emotions and keep anger outbursts in check.
Learn how to forgive your partner and try not to mention the betrayal in every fight.
Refrain from blaming yourself and feeling resentful towards your partner.
Learn how to care for yourself and put your needs first.
Be honest with yourself about where the relationship is going.
How Do You Regain Trust After A Breakup?
If you've decided to give your partner a second chance, you need to be ready to put in some effort. Here's how to how to build trust back in a relationship after breaking up:
Learn how to trust yourself before you learn how to trust your partner. If your partner has cheated, you need to learn when to trust your instincts. Of course, you shouldn't suspect that your partner is cheating again every time you get into a fight.
Try to keep a positive outlook. Emotional betrayals are difficult and painful, but that doesn't mean that everything needs to be negative. Try focusing on the positive aspects of the relationship instead of dwelling on past issues all the time.
Don't look back too much. If you keep returning to the details of the betrayal every single day, you may diminish the chances of your relationship's recovery. Instead, try focusing on the future and how you and your partner can work together to fix the relationship.
Does Coaching Help After A Breakup?
Reaching out to dating and relationship experts can be of immense benefit to your mental health and wellbeing after a breakup. Here's how attending a couples workshop after a breakup can help:
You will understand and accept your grief. Sharing your deepest thoughts and feelings can help you overcome your sadness and prepare you to date again when the time comes.
A relationship coach may motivate you to change. If you talk with an expert, you may find all the tools and resources you need to overcome your relationship challenges by finding effective and healthy solutions.
Your healing process will have structure. Breakups can be messy. If you feel lost, professional help may be crucial for finding balance and focus again after heartbreak.
Have A Fresh Start With #1 Couples Relationship Coaching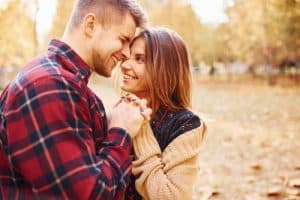 If you find yourself wondering if there is a way to rekindle a broken relationship and can't seem to come up with a satisfactory answer, reaching out to professionals may be the best course of action. Fixing a broken relationship is hard and if you can't do it yourself, why not let PIVOT Advocates help? 
At PIVOT, we specialize in helping both individuals and couples with their relationships, allowing them to move forward without fear, anger, and resentment. In addition to providing effective individual and relationship coaching, you can also fix your relationship by attending our short-term intensive workshop at The Glass House where you can transform your relationships through our intensive workshops. 
Reach out to us today!