Emotions are a curious thing. At times, it can seem like they come out of nowhere, confusing us with their strength and intensity. For instance, you may start crying because you're mad and get even more angry at yourself because you've been taught that tears are reserved for sadness. Or you may snap at your partner for a tiny mistake they made, even though you know that that's not a particularly reasonable response.
There are numerous reasons why you may let your emotions overwhelm you; you may be struggling with depression or anxiety, or have attachment issues stemming from your childhood of which you're completely unaware. While codependency coaching and other forms of guidance can be of great help in this regard, it is surely a good idea to learn more about the nature of emotions in the meantime. Read on.
Can We Control Our Emotions?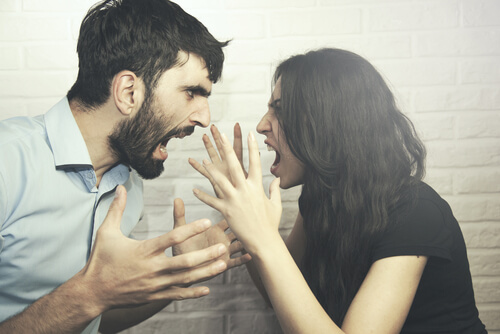 One way to understand emotions is to look at them as your mind's automatic response to certain stimuli. They are entirely natural, and it's essential not to see them as either good or bad. In certain situations, an emotion that is often seen as undesirable, such as anger, may be the only natural response.
Humans are emotional beings, and even if you consciously or subconsciously ignore or detach from your emotions, they will still be there, influencing your behavior in a number of covert ways. Your body does keep the score. While you may not necessarily be able to control your emotions, you can change the way you react to them. For example, you can choose not to snap at your partner but accept the fact that you feel angry at them and respond in a more balanced manner and try to be a better person in the relationship.
Why Is It So Hard To Control My Emotions?
Unfortunately, it is not always easy to process our emotions in a healthy way. If your emotions feel too intense and completely out of control, know that you're not alone. The important thing is to understand why you feel this way, as there may be a number of underlying reasons why you may be experiencing emotional outbursts such as irritability and fits of crying or anger. These may include:
Lack of sleep: getting enough sleep is essential to our wellbeing. You may feel irritable or overcome by your emotions simply because you haven't slept enough or slept too much. 
Depression & anxiety: along with other mood and personality disorders, anxiety, and depression can cause you to either lose touch with your emotions or succumb to their intensity. Especially if you are in denial of having either or both. 
Trusting your thoughts too much: many of us have been taught that reason should be dominant to feeling. Unfortunately, this can lead you to trust your every thought as if it was undoubtedly true, even though it may be damaging to your mental health. 
Judging your emotions: emotions are neither good nor bad. They are a natural response to certain situations in your life. Instead of judging them, try accepting them in order to better control your behavior. 
Lack of self care: In addition to sleep, your diet and physical activity can also influence your emotional wellbeing. Eating healthy and exercising regularly can do wonders for your mental health. 
While it is entirely natural to experience intense emotions, you may want to reach out to professionals if you feel overwhelmed and unable to escape their influence. Coaching sessions can help you understand why you feel the way you do and guide you towards finding emotional balance.
Can We Change Our Emotions By Changing Our Thinking?
Logic and emotions often clash, and it's easy to see our emotions and thoughts as entirely separate. In fact, many people have a strong preference for one or the other in the way they approach life. However, our thoughts and emotions are far more interconnected than you may think.
Either emotions or thinking by themselves aren't enough to paint the whole picture. Although you may be inclined to believe that you have full control over your thoughts, the emotions you ignore will find a way to bubble up to the surface and affect your train of thought and behavior.
Gaining A New Perspective
The way we feel can influence the way we think, but can the way we think change the way we feel? While you may not be able to control the emotions you experience, you might be able to change the way you perceive them and act upon them. As a matter of fact, your emotions can be a useful guide, providing you with essential information that can help you determine the right course of action.
Once you stop evaluating your emotions as negative or positive, you may gain a new perspective and understand where they are coming from. This will help you find the balance between reason and emotion and give you more control over your actions.
How Do You Control Your Emotions In A Relationship?
Frequent emotional outbursts can hurt relationships, especially if your partner doesn't understand why you react the way you do. But instead of holding back your emotions, you can learn to manage them in a healthy way. Here's how: 
Slow down

Try to take a step back whenever you feel angry, sad, or frustrated, however hard it may be. The goal here is to be emotionally proactive instead of reactive.

Give yourself time

When things get heated, it's easy to run headfirst into an argument. Instead, you may want to take some time apart and cool down before addressing the problem. 

Explore your emotions

What are your emotions telling you? Understanding why you feel sad or angry will help you see them more realistically and take appropriate action. 

Question the relationship

are your emotional needs being met in the relationship? If not, try communicating openly with your partner about what's actually bothering you once you both cool down. 
Reach Out To A Relationship Coach Online & Gain Insight Into Your Emotions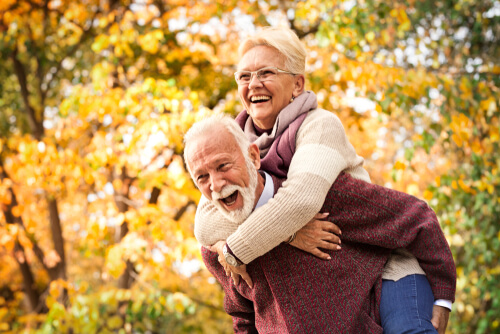 Achieving emotional balance is not an easy thing to do. Fortunately, you can rely on experienced and committed professionals at PIVOT to help you gain a new perspective on your emotions and take the first step towards healthy emotional management.
At PIVOT, we offer compassionate and insightful coaching sessions for individuals and couples, as well as a range of transformative relationship-building workshops that can give you the resources you need to build deep and stable connections. Get in touch today!