Being in a relationship isn't always easy – not only does maintaining a relationship require you to put in a good amount of time and effort in order to make it work, but it can also cause great pain and distress if you're not careful. Overcoming relationship challenges is oftentimes exhausting – handling conflicts with your partner and letting your guard down in the relationship can take a toll on anyone.
Because of this, many people are hesitant to commit once again if they've experienced controlling or codependent behavior in a relationship. Unless you've known your new love interest for a really long time, it can be difficult to figure out if entering a relationship with them is a good idea. After all, not all people are who they appear to be. So, how do you know if the person you're interested in would be a good match?
In this article, we'll share some of the most common relationship red flags as well as give you some tips on spotting a controlling person. Read on!
What Are The Red Flags Of A Relationship?
Once you enter the dating scene after being in an unhealthy relationship, it's only natural that you'll feel reluctant to give your heart to the first person that comes along. If that's the case, you should look out for these warning signs before entering a serious relationship: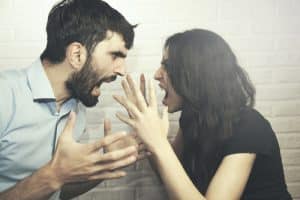 They don't express their true feelings. Honesty is key in any relationship. If your love interest can't seem to communicate their thoughts and feelings openly, they may not be right for you.
They are unpredictable and immature. Your partner should be at the same level of maturity as you. If they can't seem to get the hang of their own life, don't expect them to be there for you when you need them the most.
They struggle with building trusting relationships. If they aren't willing to open up and be vulnerable, you may want to stay away. We all have our own issues, of course, but having to break your back to make your partner trust you is not a good sign.
They are possessive and jealous. Controlling behavior is a major red flag. If your new love interest tries to keep you away from your family and friends and wants to know where you are at all times, it's best to run and never look back.
They are hiding their past. While you don't have to know everything about your partner's past, you shouldn't be kept in the dark, especially if they have a history of illegal or suspect behaviors.
They can't get over their past relationships. If they keep talking about their ex, they are probably not ready to commit to you. Blaming an ex-boyfriend or girlfriend for everything that went wrong is another red flag, too.
They are abusive. This one's a no-brainer. Abusive and aggressive behavior, whether physical or psychological, especially in the early stages of dating, should never be tolerated.
How Do You Know When A Relationship Is Wrong For You?
Just like with everything else in life, nothing is black and white in relationships. All couples have their own struggles and doubts, but that doesn't necessarily mean that the entire relationship is unhealthy. That being said, some relationships are simply not healthy for both parties.
Here are six questions you can ask yourself to evaluate whether your relationship is worth fighting for:
Does my partner take away all of my time and energy?
Do I feel like an independent individual in this relationship?
Is the relationship affecting other aspects of my life negatively?
Do I feel good next to my partner?
Am I certain of their feelings toward me?
Has my relationship negatively affected my mental state?
If you relate to one or more of the abovementioned questions, you may want to consider breaking off the relationship. This would be the best course of action especially if you've experienced signs of depression or have trouble functioning in your daily life because of the distress your relationship has caused you. If you can't break it off, you may struggle with attachment wounds.
Signs You're In The Right Relationship
While no relationship is perfect, there are ways to tell if your relationship is healthy both for you and your partner. You're on the right track if you and your partner:
Are still attracted to each other.
Accept and respect each other.
Nurture healthy ways of resolving conflicts.
Recognize each other's needs
Get along with each other's friends and families.
Feel comfortable and true to yourselves when you're together.
What Are The Signs Of A Controlling Person?
Controlling personalities have their way of sneaking into your life, even if you know a thing or two about emotional manipulation. That is why keeping an eye out for toxic behavior when dating is essential if you want to protect yourself from pain and disappointment.
Common Controlling Behavior Patterns
Look out for these signs if you suspect that your current or potential partner may be a controlling person:
They criticize you for the littlest things. These individuals love making you feel small by pointing out even the smallest of your mistakes and flaws, whether they are related to the relationship, your appearance, or your professional life.
They try to drive a wedge between you and your friends and family. Controlling personalities will work subtly but diligently on making you feel isolated from your family and friends, so look out if your partner is trying to separate you from the people you love.
They gaslight you. Controlling individuals have a tendency to make you second-guess yourself and even doubt your own sanity. If let's say, you're upset about them saying something insensitive, they'll pretend they never said it and that you're imagining things.
They make their love conditional. If you hear something like: "I'd love you so much better if you lost some weight" or anything along those lines, you may be dealing with a manipulative personality. They always make you feel like you have to change for their love.
They are paranoid and jealous. When these individuals say they want you to themselves, they mean it. Controlling personalities tend to be extremely jealous, possessive, and at times paranoid.
They may be abusive. While they may not show their true colors at the start of the relationship, aggressiveness and abusive behavior may show up later on. People with control issues aren't strangers to all kinds of physical and psychological abuse.
What Causes Control Issues?
Exactly what leads to control issues isn't exactly clear. One thing is certain, however – the roots of controlling behavior patterns more often than not reach back to the person's childhood. Many controlling personalities had unhappy childhoods and were raised by neglectful, absent, or abusive parents.
Another possible cause may be particularly low self-esteem. Even if they seem intimidating, powerful, and in control, or at least they want to be perceived that way, their control issues possibly stem from hurt, neglect and deep insecurities.
The PIVOT Process: Your Key To Better Relationships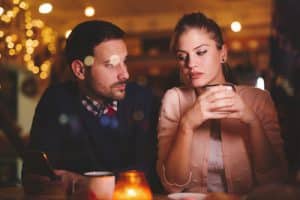 At PIVOT, we love helping our clients fix their relationship problems or heal their wounds after an unhealthy relationship. Whether you need codependency coaching or struggle with building trust in your relationships, the knowledgeable PIVOT Advocates can help. We offer different forms of support, including couples and individual coaching for relationship problems, as well as intensive 5-day retreats at The Glass House.
Transform your relationships today!